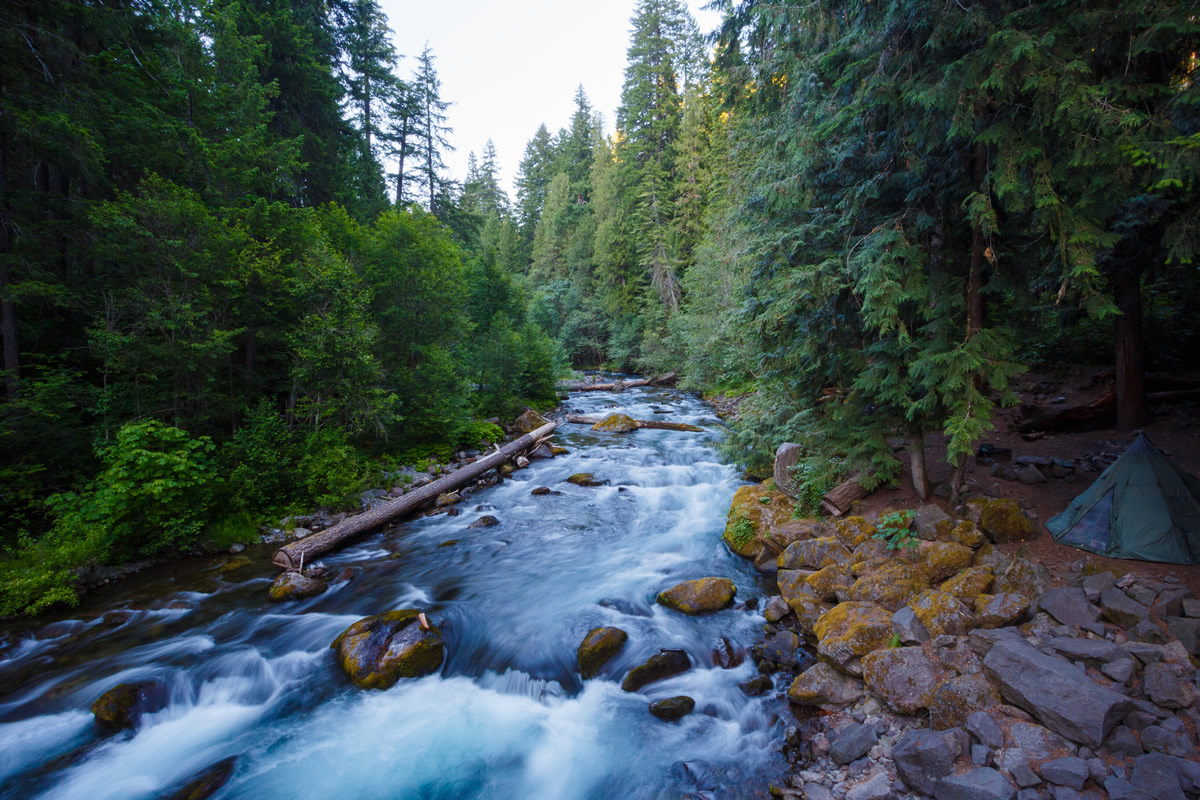 The Gateway to the 100 Valleys of the Umpqua
TRI CITY RV PARK
About Myrtle Creek
Live, work, and play in the city dubbed the Gateway to the 100 Valleys of the Umpqua. Since the 1850s, this town has held onto its charm, embraced growth, and stayed true to its mantra "Where Nature Is Your Neighbor." Sitting alongside the South Umpqua River—with tributary Myrtle Creek winding its way through—feeling at home in nature is easy to do here.

No matter if Myrtle Creek is a pitstop on your tour of the West Coast or you're looking for your forever home, there's no shortage of adventure ahead. Start by exploring the rushing Umpqua River. Tour the many waterfalls, take scenic drives, or spend your days reeling in trout or hearty bass.

Travel over the historic Neal Lane Bridge. Built in 1939, it's the only covered bridge in Oregon where you can see use of a king post truss, an impressive act of engineering and glimpse at old timber. Take your tour through Myrtle Creek history to the landmark Rice Brothers and Adams Building, and spend an afternoon at Millsite Park.

Golf away warm, sunny days at renowned Myrtle Creek Golf Club—or enjoy the great outdoors off the putting green and immersed in the lush green of nearby forests and parks. Camping, trail running, and hiking are ready and waiting for outdoor enthusiasts. Head out on the Panther Ridge – Hanging Rock Trailhead, or go deep into the mountainous Umpqua National Forest. Or if you hear the coast calling your name, the Pacific is a scenic two-hour drive away.
Myrtle Creek Golf Club
Seven Feathers Casino Resort
Umpqua National Forest
TRI CITY RV PARK
Things To Do
Hiking
Casino
Fishing
Golfing
Vineyards
Biking
TRI CITY RV PARK
Our Community Amenities
On-Site Laundry
Convenient on-site laundry saves time so you can enjoy nature
Pet Friendly
Tri City is a pet friendly RV park, all pets are welcome
Fishing
Spend your days fishing in the South Umpqua River
Featured Listings
RV Site Availability Subject To Change

Myrtle Creek , OR
187 N Old Pacific Hwy, #70
RV Sites for Rent
Tri City RV Park
Myrtle Creek , OR
187 N Old Pacific Hwy, #59
RV Sites for Rent
Tri City RV Park
Myrtle Creek , OR
187 N Old Pacific Hwy, #35
RV Sites for Rent
Tri City RV Park
TRI CITY RV PARK
Check Out The Neighborhood